SERVICES
WHAT BOIRE BENNER GROUP CAN DO FOR
YOU
BRAND

DEVELOPMENT
Brand Development is developing your business identity through it's name, logo, design, symbol, or any other feature that makes your company what it is. Your brand sets the stage for how your business is perceived by the world, so it's crucial that it instantly projects the image that you are trying to portray. Because it can be considered the most valuable asset you have, companies need to manage their brand very carefully and consistently.
WEBSITE

DESIGN
Boire Benner Group will design a website that showcases your products and services, keeping clients informed and potential clients intrigued. Your website will be designed with the most current adaptive responsive programing, allowing your website to look perfect across all devices. No matter how big or small, we'll make sure your website is always ready for potential customers.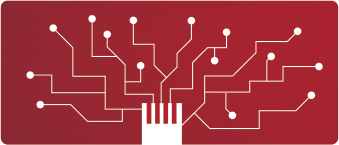 ONLINE

MARKETING
Once your website is up and running, let us help you get found! Boire Benner Group can provide many ways to market your website through: Search Engine Optimization (SEO), Social Media Marketing (SMM) & Management, Blogs, eNewsletters, Videos, Inbound Marketing, Pay-per-click advertising and more. We'll make your website easily searchable across the internet and always ready for new customers!
PRINT

DESIGN
Even in today's digital world, print design still plays a crucial part in attracting new customers and keeping current ones. Boire Benner Group can design any print product your company may need: business cards, brochures, ads, books, packaging design, magazines, folders, and more! Leave something tangible to be remembered by.
PORTFOLIO
WHAT WE'VE DONE FOR
OTHERS
ABOUT US
WHO ARE WE - WHAT MAKES
THE GROUP
Forming the
Group
Boire Design Inc. was launched on January 1, 2001 in Plattsburgh NY as full service design firm with one goal: to provide transformative design work with the highest quality customer service. After 13 years of success in growing a client base, in mid 2013, Aaron Benner joined Chris Boire to transform Boire Design Inc. into Boire Benner Group.
Our
Vision
Boire Benner Group desires to push technological boundaries and give our clients the cleanest and fastest converting tools that any agency can offer. We are constantly reviewing modern techniques to find the best solutions for our clients in the Clinton County New York region and beyond.
Our
Experience
Principal and Art Director, Chris Boire, has over 17 years in the field of graphic design and web development. Principal and Account Manager, Aaron Benner, has nearly a decade of experience selling and developing marketing programs. We've worked with clients in all parts of the country, with a concentration in northeastern New York.
Chris has over 17 years in the field of graphic design and web development. He is a team player who understands how to deliver a project, whether it's a website or an entire corporate identity, that is strong, on time and on budget. The result is a powerful end product and a growing client list. Chris has a Bachelor of Fine Arts in graphic design from Colby-Sawyer College in New Hampshire.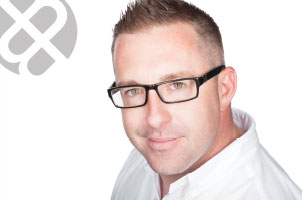 We guarantee that Aaron is the most enthusiastic person you'll ever meet. Luckily for our clients, Aaron focuses that energy into getting things done! His account service skills and attention to detail are unbeatable. His résumé includes nearly a decade of developing advertising programs and web marketing solutions that have been proven to grow businesses. He studied Business at SUNY Plattsburgh and has a degree in Business from Clinton Community College in Plattsburgh, NY. When you stop by for a meeting, you're sure to hear Aaron's shouts of excitement ringing throughout the office, especially if it's football season!